"The Journey to Customer Happiness™"
The "mentor-in-the-pocket" to Enhance Customer Happiness and Employee Outstanding Performance
---
"The Journey to Customer Happiness™" Program Overview
Supports the UAE Government with the implementation of the Customer Happiness Initiative
Developed in partnership with The Korn Ferry – Hay Group
Uses the latest research, SMART mobile applications and innovative gamification techniques
Supports the transformation of the customer service centers into customer happiness centers.
Focuses on the Emotional Intelligence aspects developed by Daniel Goleman
Helps employees relate to the customer in an emphatic way.
The emotional and social skills will make a significant difference to their work, their teams and their contribution to the customer happiness.
The program is customized around the 3 pillars of the " Customer Happiness Formula" launched by The UAE Government "as a new initiative to enrich the happiness and positivity concept"
---
Daniel Goleman's 5 Emotional Intelligence Factors:
Self-awareness
Self-control
Empathy
Influence
Teamwork
Aligning customer happiness with corporate happiness
Journey is a development program that gives customer service employees an understanding of the value of emotional and social skills in the workplace and how it impacts personal and business performance.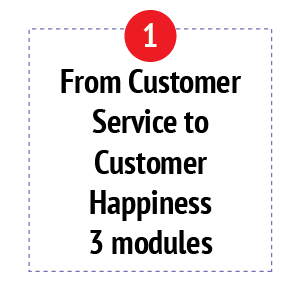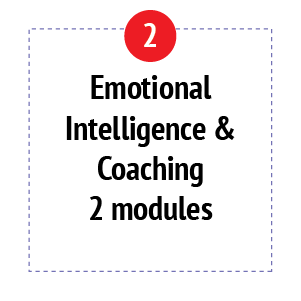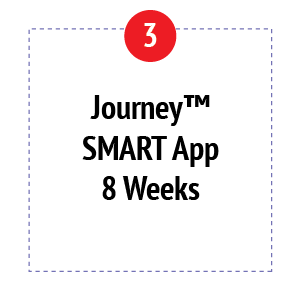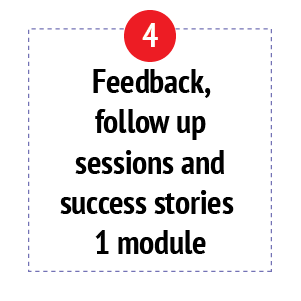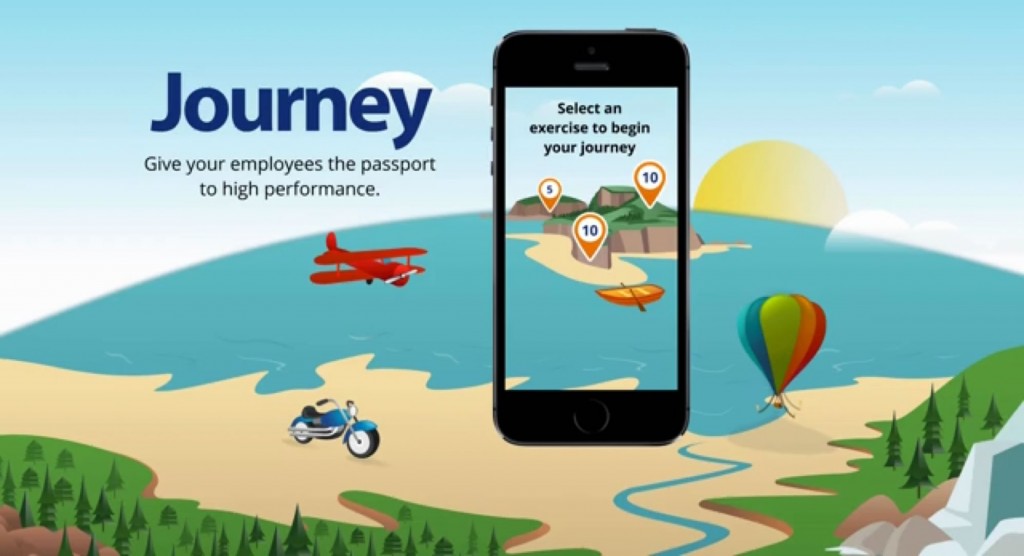 SMART Application based on gamification to increase employees' Emotional Intelligence Skills.
Available in English, Arabic and other languages.
Program Outcomes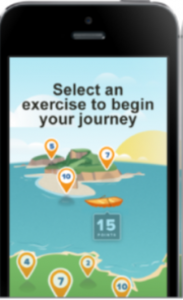 Key EI & SI SKills 
Helps your employee to…
Helps your team to…
Self-awareness
• Recognize how their emotions affect their performance

• Assess their strengths and limitations

• Respond positively to feedback

• Be comfortable working together

• Be confident in its strengths and clear about its needs

• Be open to suggestions for improvement

Self–control
• Keep impulsive emotions under control, even under stress

• Contain their frustrations

• Keep calm, even in difficult circumstances

• Respond positively to challenges

Empathy
• Listen and learn from others

• Understand why people do what they do

• Tune in to others in the organization

• Respect and draw upon different experiences, skills and backgrounds

• Tune in to the priorities

• Connect to get things done

Influence
• Have a positive impact on others

• Secure others' support

• Have a positive impact across the organization

• Secure agreement and action

Teamwork
• Contribute within a team, not just as an individual.
• Bring out the best in each other.